Check out some great deals on YES® intimacy products - to access email offers, please sign-up to our newsletter and make sure you have set your preferences to receive offers.
Free shipping!
Let us take care of the shipping costs when you spend more than £30/€50/$50
Discount will automatically be applied at the checkout to qualifying baskets after discounts have been applied.
SAVE 33% on our travel size WB
Save 33% on our travel size WB (rrp £7.99 / €9.99 / $9.99).

Save £2.64 / €3.30 / $3.30
A fantastic chance to try our award-winning water-based lubricant.
YES WB is a natural, intensely hydrating, pH-matched lubricant.
The discount has been automatically applied.

Click

here

to add to basket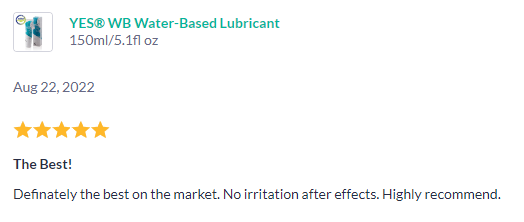 *Please note this product expires at the end of May 2023
SAVE 33% on our travel size OB
Save 33% on our travel size OB intimate lubricant (rrp £7.99 / €9.99 / $9.99).

Save £2.64 / €3.30 / $3.30
This offer is the perfect opportunity to try our natural plant-oil based lubricant.
With a rich texture and long lasting glide OB is the perfect natural alternative to silicone lubricant.
The discount has been automatically applied.

Click

here

to add to basket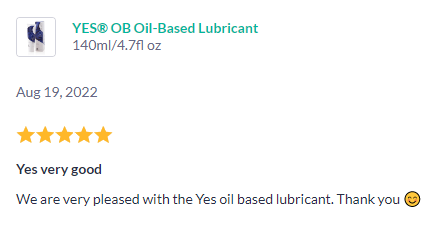 *Please note that this product expires at the end of January 2023
Buy one get one half price on YES WB 30 apps - SAVE 25%
Buy one, get one half price on YES® WB - 30 apps.

SAVE £21.50 / €34.00 / $28.00

Now is a great time to stock up on YES WB app's with this buy one great one half price deal.

Please use this discount code at checkout to receive the deal: 30APPS25

Click

here

to add to your basket